I always hear some true life, just happened hours ago type stories about offenders.
The following are excerpts are pieces of information passed on by my customers that willingly share their experiences and tell me these stories to hopefully prevent such occurrences happening to you.
Location: Canningvale,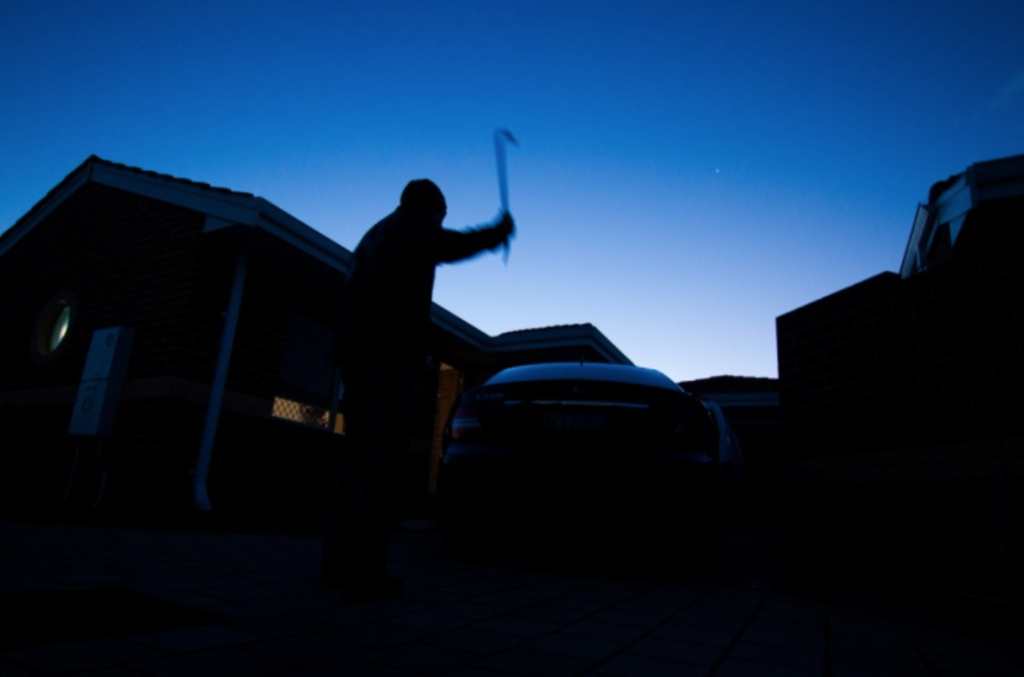 My job details were to install a Single Electrical meterbox lock and window following a violent robbery.
10am arrive at the job and my customer proceeds to inform me of why I'm needed and what the background is that led me here.
Two weeks prior his 18 year old daughter arrived home from uni to find an offender had smashed his way into their house and was proceeding to burgle the whole home. 
He was packing a loaded gun and pointed it at the uni student who quickly fled next door to their neighbours. They called the police who were coincidently filming a local police series call The Force in the next suburb. The call was taken  and officers immediately responded to the call. Within minutes they were at the property where the threat was such that the offender was taken down with a shot to their chest. The offender survived but the customer described the blood bath in his backyard was a huge job to clean down.
The daughter was shaken and has taken a while to get over the ordeal. The home owners have beefed up all forms of security and came to the conclusion that unless, they protect their essential services at their meterbox then their whole Home Security is pointless. They openly admit that if they had taken the extra precaution of locking their meterboxes, this home invasion would of happened nextRead